About Kahve Coffee
Standard of Excellence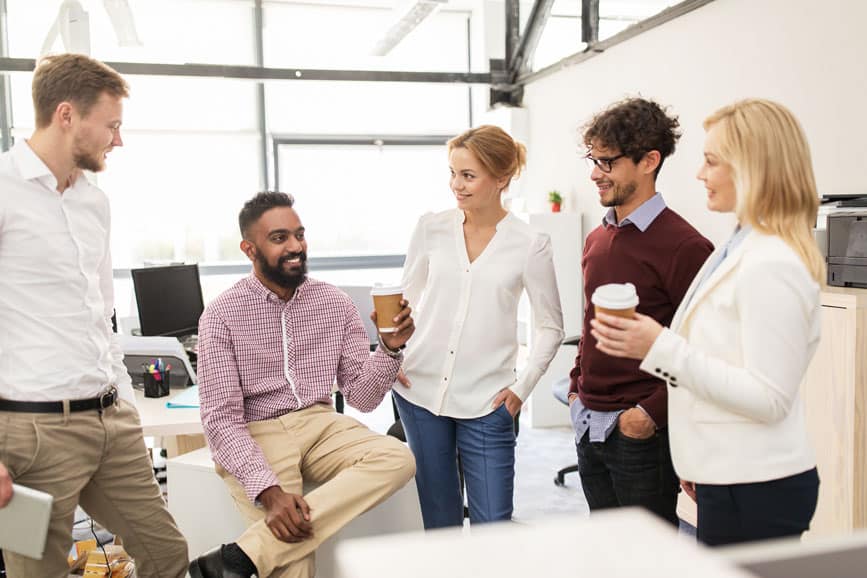 Kahve Coffee is a gourmet coffee supply and service company. Kahve maintains a standard of excellence in providing business customers with superior coffee and cappuccino products. With more than 45 years of experience in the industry, Kahve strives to surpass the expectations of our customers, and we are your office coffee supply company that has a certification from the National Automatic Merchandising Association (NAMA).
Contact Kahve for Coffee Brewing Equipment and Supplies
Kahve provides superb coffee and dependable equipment for fresh brewed coffee, one cup or pot a time. Our coffee services include superior blends of coffee, cappuccinos, and other drinks, and are an ideal solution for your office or business. Whether you need coffee for employees or customers, we have the options your business needs including single-cup on-demand brewing machines and lease or purchase options. Learn more about Kahve fresh brewed, gourmet coffee cappuccinos.
Reasons to do business with us:
We adhere to business and ethical standards of the National Automatic Merchandising Association that include integrity, service, excellence, honesty, fairness, safety, high quality, and provide ongoing training for our staff and customers.
Griesedieck believes customers have high standards. We created our own standards of Organization, Quality, Cleanliness, Quantity, and Supplies / Equipment. We adhere to these standards daily!
The Kahve Coffee Story
Supplying Gourmet Coffee to Business
Coffee, derived from the Turkish word kahvé (meaning "coffee"), was introduced to Turkey, where it immediately became the refined drink of choice of Turkish royalty. From that introduction of superb, aromatic coffees, daily coffee has become a staple of the modern work environment. With superior blends of coffees and other drinks, Kahve Coffee excels at office coffee solutions.
Contact Kahve for Coffee and Brewing Station Options
Coffee for Employees and Customers
Kahve Coffee offers a variety of options for business clients. We have several lines of complete brewing stations that can either be set up for complimentary coffee, or for coin-pay options. We offer superior gourmet coffee blends, teas and other products that are ideal for employee break rooms or for waiting areas at offices, retail stores, repair shops, and other locales.
Review Kahve Coffee Products and Supplies
Office managers and business owners have options with Kahve. We have sales and leasing options for high quality, gourmet coffee brewing stations. Take the hassle out of it, start with monthly orders of rich, aromatic coffee and hot chocolate/cappucinno supplies. Our single-cup/on-demand coffee systems are a high-caliber office/industry solution, and with our systems you are guaranteed an exceptional cup of gourmet coffee every time. Learn about Kahve Coffee services.